The styling of this shoot is a purely indulgent escape into a dystopian world. Combining elements of punk, sci-fi, drama and gothic passion this is an alternative concept that is perfect for the daring and adventurous couple!
The dramatic colour palette combines the deepest of reds and muted tones to really accent the backdrop of the shoot - which comes together to create a wedding theme that is unique and truly unconventional.
I love the boldness and unapolgetic nature of this styling - and the bladrerunner inspired bouquet and buttonhole were a joy to make for such a fun shoot.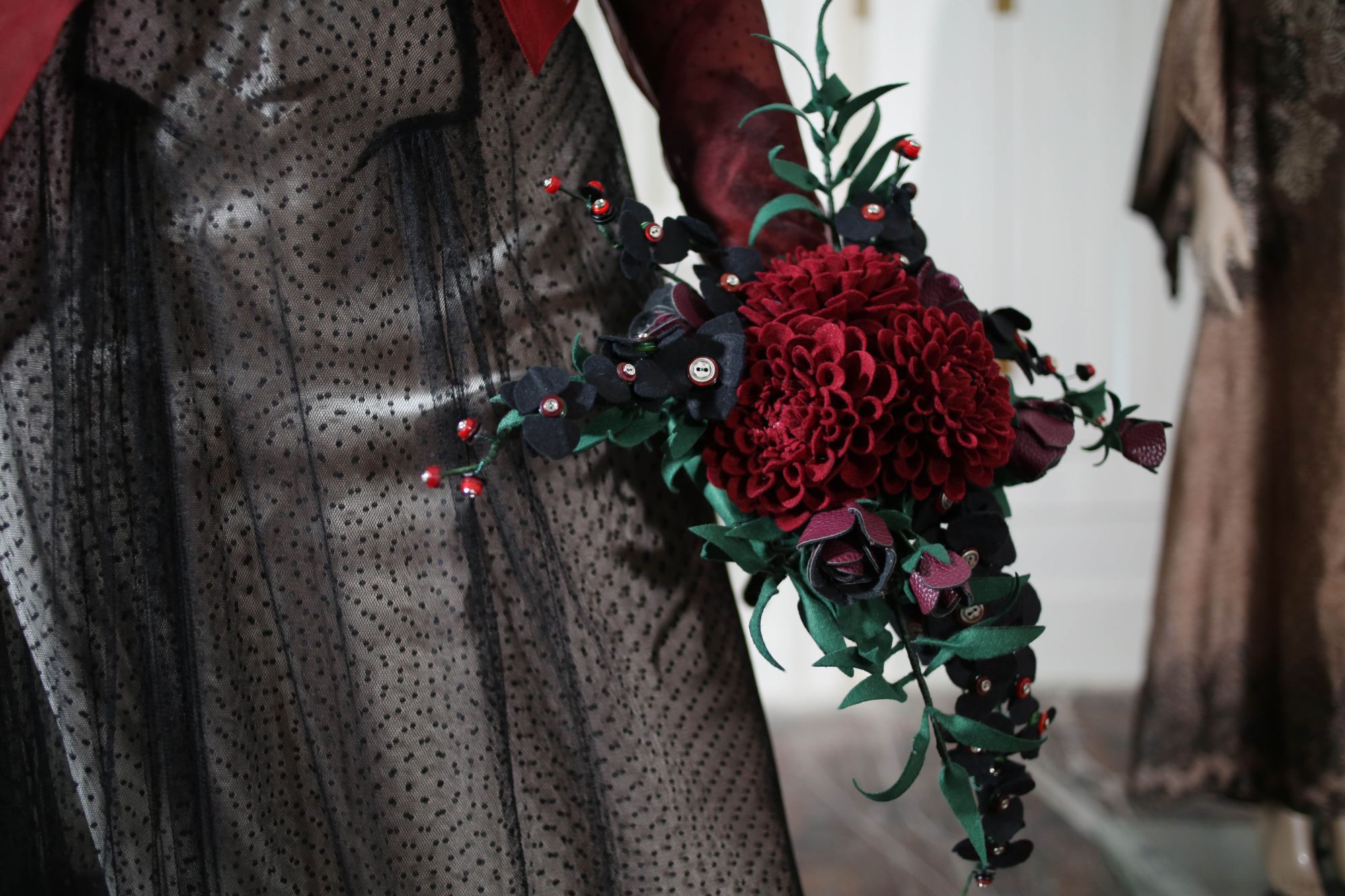 "Sometimes to love someone you have got to be a stranger."