This fantastic shoot was featured in Unconventional Weddings, and it was bloody brilliant to work on, with some amazing wedding suppliers. I am always excited to show the potential with creating felt bouquets which have all of the impact (and more) of fresh flowers.
Inspired by the movie Labrynth, the Babes with the Power shoot encapsulates fantasy, romance, funky style, and most importantly - the smiles of women who know they have it all. I love the deep colour palette, the electrifying styling and the way my alternative wedding flower bouquets perfectly frame the setting.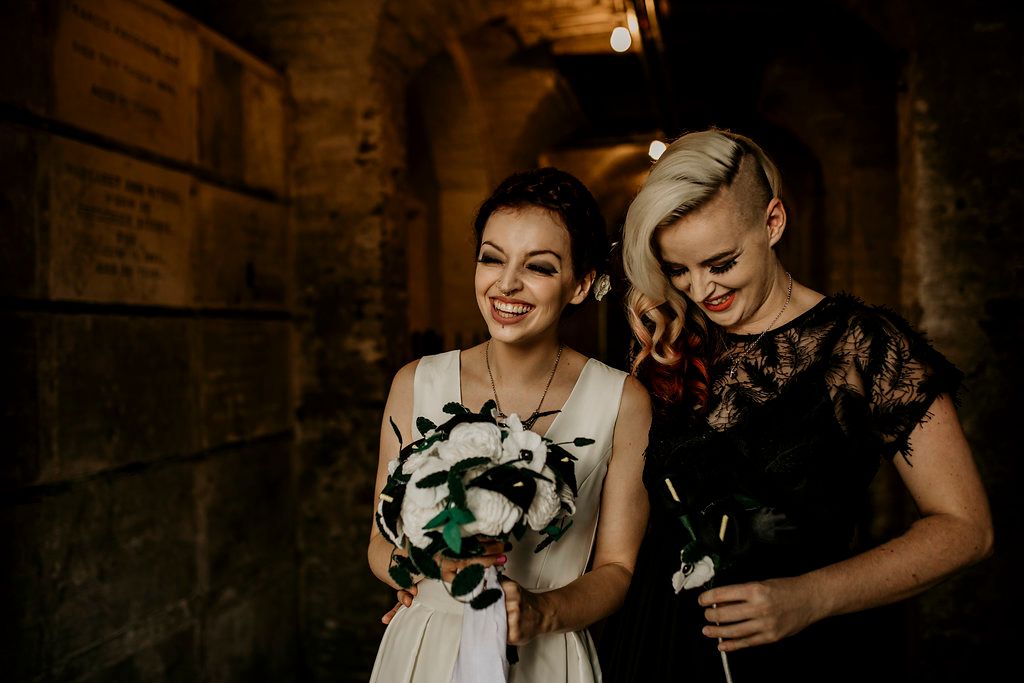 "She buried her past... Planted a flower or two, said goodbye to the old & welcomed the new!"