How to have a more sustainable wedding...
Posted on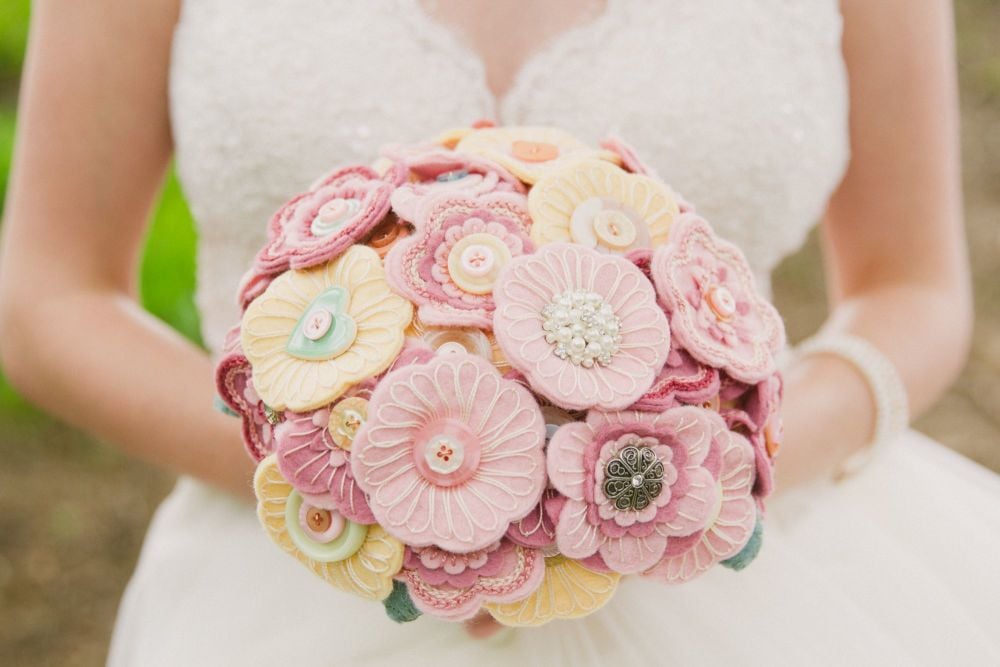 Did you know that the average wedding in the UK creates enough waste to weigh the same as a blue whale*?! When I heard that I was like woooahhhhh. And the trend is actually getting worse, with more and more elaborate weddings being planned the volume of waste and carbon emissions is getting worryingly high. If you are a couple who is conscientious about sustainability, and want to have a wedding that looks to minimise the waste generated from your big day, then here are some simple swaps and ideas that you can do to make your wedding more eco-friendly:
1. Switch your flowers!
This would be my first one wouldn't it?! When I look back to my own wedding I thought it was a crying shame that the flowers that I chose would be binned - and I was conscious that they would have been grown abroad and flown in as well, and this inspired me to create my own (which is how I got started with Charlotte Laurie Designs which you can read more about here). Switching your flowers is a great way to be more conscious with your wedding and make it more eco-friendly - and felt flowers are more of an ethical choice than some other silk alternatives. The potential with creating stunning bouquets, quirky buttonholes and fabulous table displays is endless, and the best bit is that you can keep your designs forever rather than seeing them wilt after a few days (which is so depressing when you are already on a come down after the celebration as it is!).
2. Use re-useables...
We need to talk about plastic. Plastic is one of the worst offenders for waste generated at weddings, and it is really sobering to think that that waste is going to be in landfill for up to 90 years. Glasses, straws, water bottles and even wrapping paper will be piled into black bags and then dumped - which isn't neccessarily a legacy you want to leave from your wedding day! Making a swap to reuseables, or even to recyclable paper alternatives will help to reduce the amount of plastic usage, and there are some really stylish options out there. Even better, why not scour the vintage and charity shops and see what crockery and glassware you can find? I love weddings where there has been some re-purposing and scavanging going on...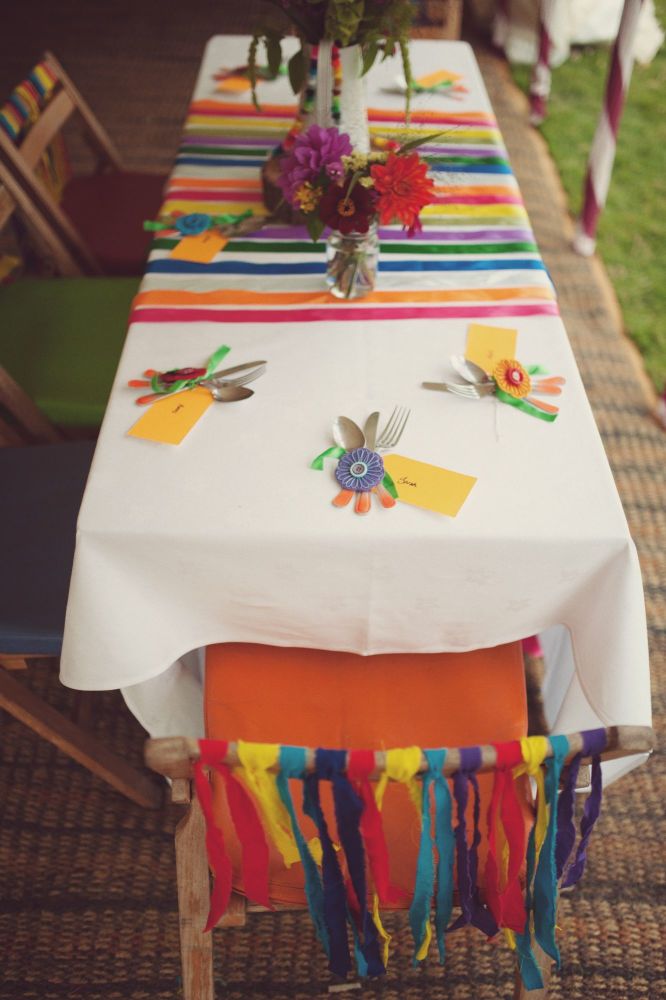 3. Get the gift of time!
An absolutely beautiful way of reducing waste from your wedding, and doing something that gives you joy at the same time is asking for time pledges from your guests rather than gifts. Get your wedding party to write you a note pledging to do an activity, or spend some time together after the wedding. This is such a win - you will have a bank of things to look forward to with your loved ones after the wedding day, and you will reduce the waste at the same time. Getting the gift of time is so precious so I think this is one of my favourite swaps (after swapping your flowers to felt ones obviously!)
4. Ditch the fake confetti...
Yes you want those perfect instagram shots, and yes you want that euphoric feeling of walking down the aisle with people showering you with best wishes for your future, but what you dont want is create a pile of waste that cannot decompose and that is actually harmful to wildlife. Ditch the fake confetti and switch to something more sustainable and less harmful to the envirionment. Why not consider having bubbles instead, or even sparklers - and your venue will thank you for it when they don't have to clean up all of the mess!
5. Challenge your venue!
When you are meeting with your venue challenge them to come up with ideas on how they plan to reduce the waste from your wedding. Some venues will have brilliant recycling policies, and there are some Central London hotels that will donate excess food to the homeless - challenge your venue to come up with their way of helping you to reduce the trash!
I really hope that is a useful (and simple) set of ideas to help you to have a more sustainable wedding day - let me know if you have more ideas that I can add in the comments below!