Geeky weddings don't need to be ugly - and this amazing shoot proves that! The Dr Who inspiration provides the perfect theme for creating a fantastic fantasy with a mix of urban, industrial, romance and high fashion.
I loved combining the colours to reflect the drama and to compliment the urban and forward thinking styling whilst also retaining the romance! The clever details combine steam punk influences, industrial time travel elements and ultra modern touches such as these gorgeous leather jackets.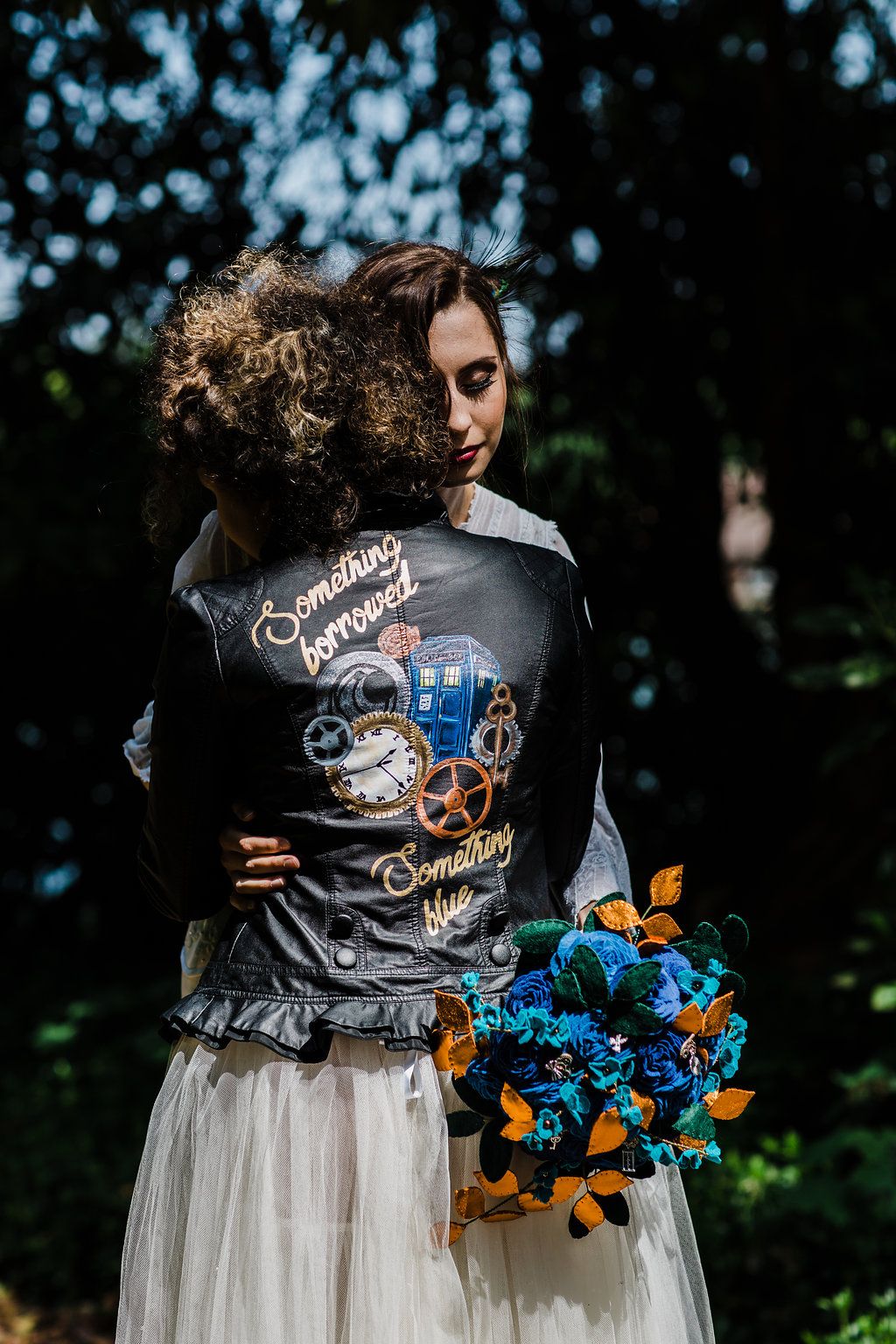 "Everywhere and anywhere... Every star that ever was... Where do you want to start?"