This shoot is a marriage of fantasy and history, with the dramatic backdrop of The Lost Village of Dode providing the magical setting to create this alternative, dark fairy tale shoot.
The muted colour palette and eclectic styling provide a true escapism, representing an alternative wedding concept which encompasses historic traditions of hand fasting and feasting rather than dining. Totally up my street and I loved creating these organic, imposing felt bouquets and felt buttonholes.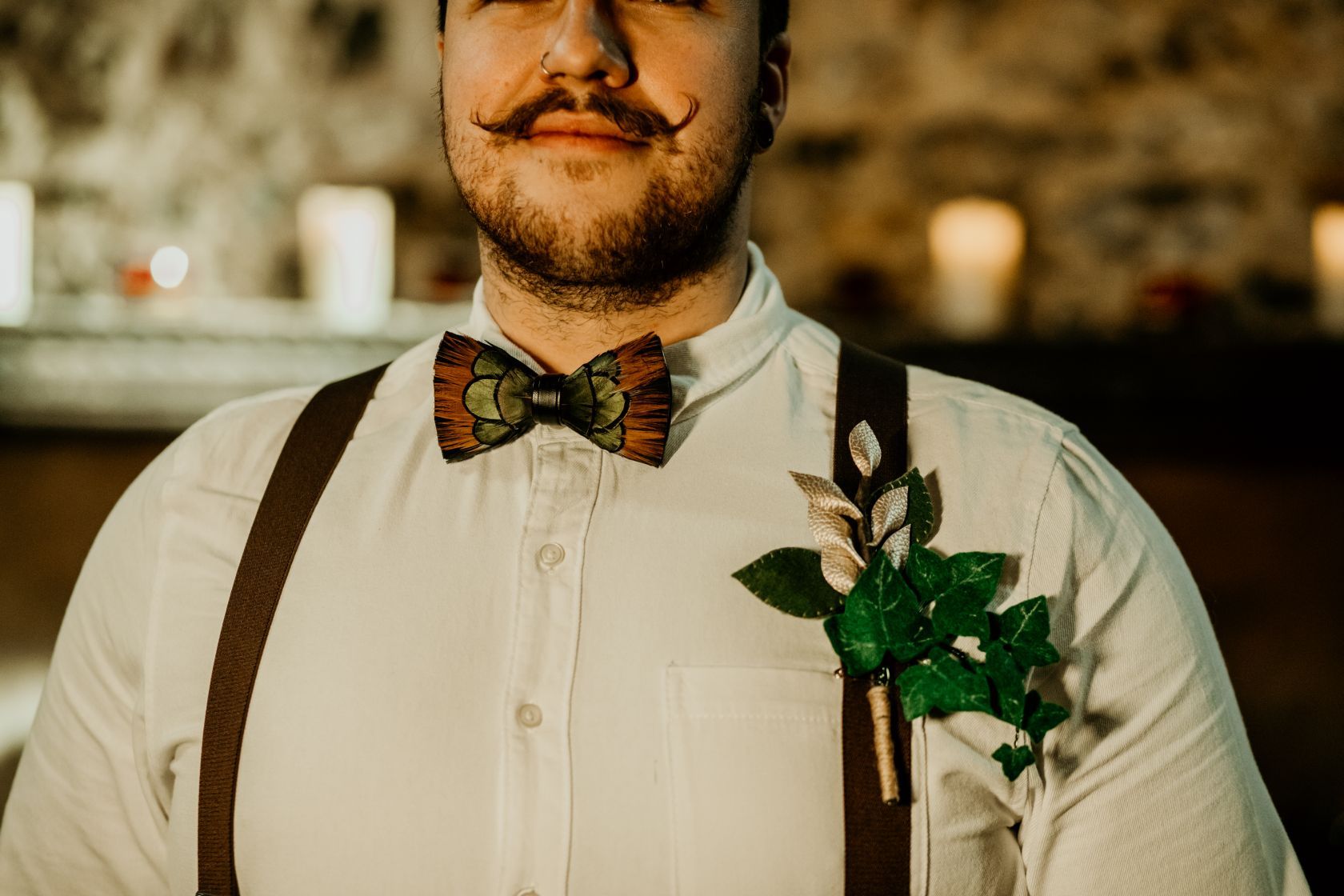 "True love isn't easy, but it must be fought for. Because once you find it, it can never be replaced."